---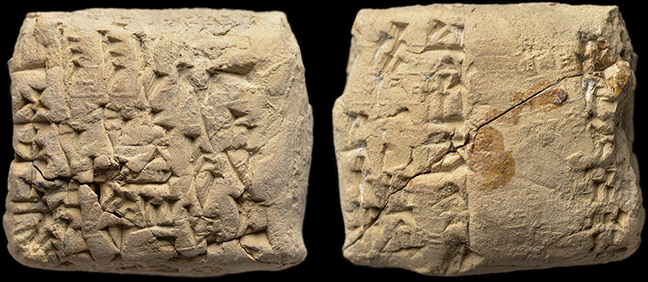 Cuneiform Tablet for Beer!
Mesopotamia/Sumeria. Old Babylonian period, 1900-1700 BC. Rare cuneiform tablet. Administrative tablet, account of beer! The only one for beer I have ever come across. Sharp cuneiform characters, traces of a rolled cylinder seal impression on one side. Measures 38x33x19 mm (1 1/2" x x1 5/16" x 3/4"). Repaired from original pieces. ex-Upstate New York collection; ex-New York gallery. #AP2462: $650 SOLD
---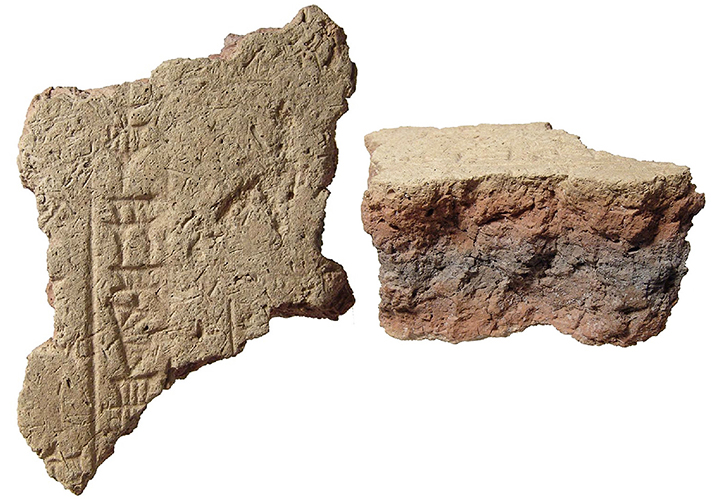 Mesopotamia. Neo-Assyrian, c. 7th - 6th Century BC. Large Neo-Assyrian cuneiform brick fragment.
Most likely part of a dedicatory inscription for a building, with a line of neatly incised cuneiform characters on the flat face.
4 1/2 x 3 1/2 x 2 1/4 in (12 x 9 x 5.6 cm). Light deposits. Ex Maryland private collection. #AP2467: $599