Ancient Arabic Manuscripts of the Christian New Testament
Hand-written 857 A.H. (1454 AD)
Click any photo for larger view
To: Ancient Islamic and Arabic Documents
---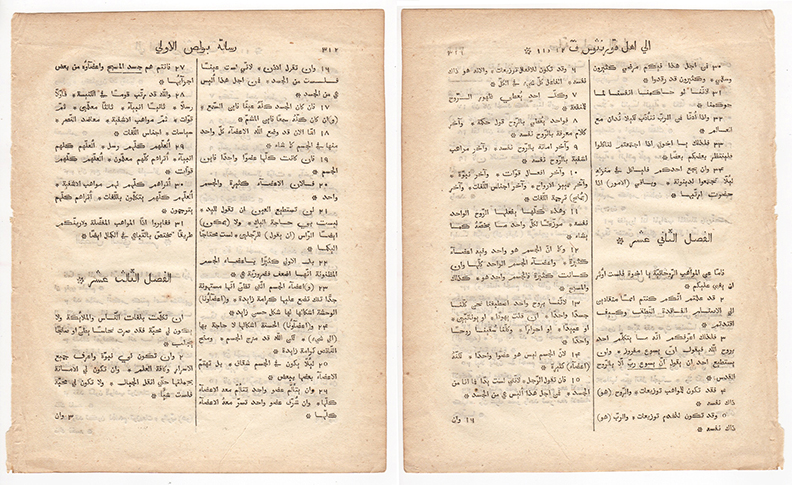 Arabic Bible Page!
A 1727 New Testament Bible page written in Arabic. Measures 9 3/8 x 7 1/2 inches, great condition with crisp text.
This is one leaf, front and back. Ex-Franke Zollman collection, Maryland, USA. Very rare! #AM2226: $275
Every item comes with a
100% Lifetime Guarantee of Authenticity.
To make a purchase, or for more information, CLICK HERE
All contents (C) 2003-2020 AD. All rights reserved.
Owned, Operated, and Obsessed Upon by Gabriel Vandervort.
Reproduction without permission is prohibited.
Related search topics: ancient Islamic paper artifacts, early Arabic manuscripts, ancient Islamic New Testament, Arabic bible verses, Islamic English bible, ancient artifacts Los Angeles